No More Damned Secrets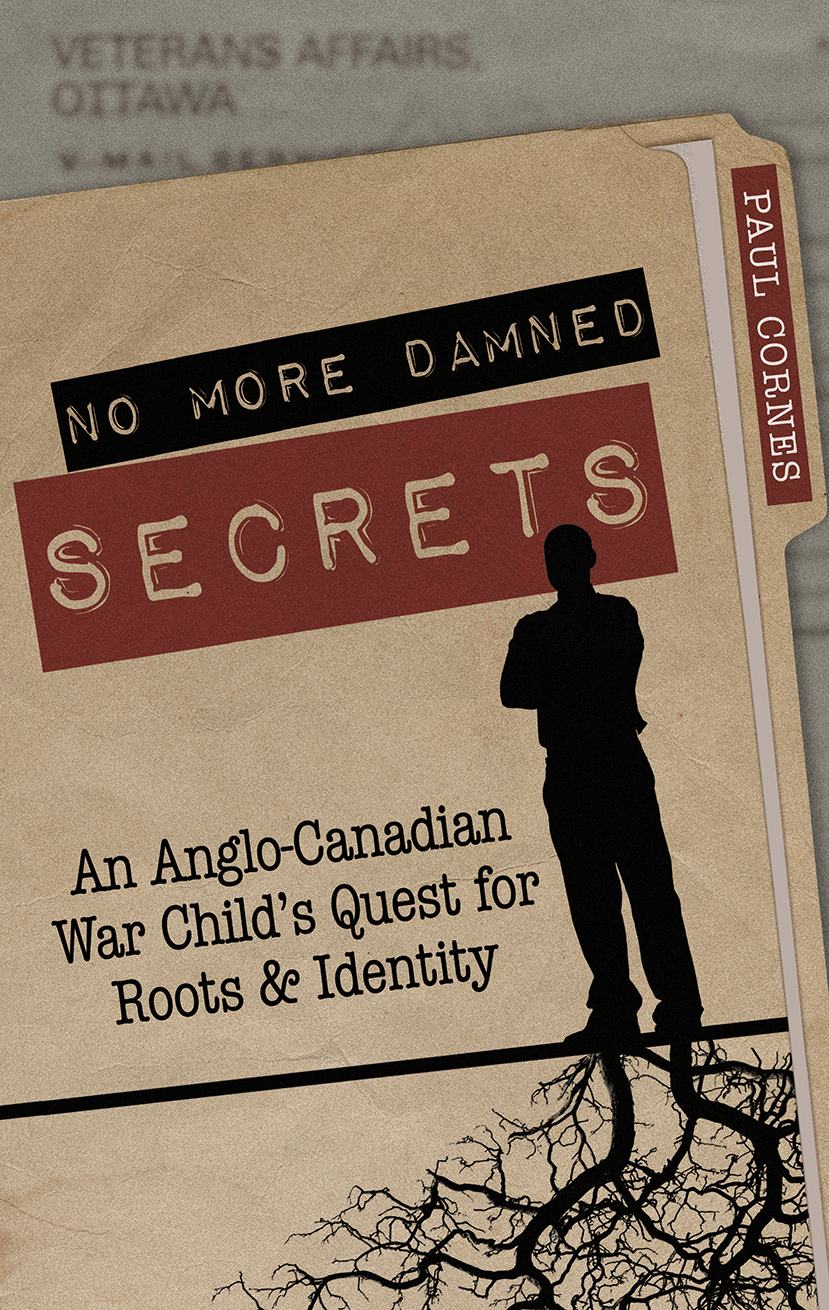 Paul Cornes
After his mother's death, Paul Cornes discovered that the man who had brought him up was not his biological father. Unravelling the web of lies constructed by his mother with the collusion of her family, Paul discovered that he was a 'war child', the son of a Canadian veteran.
Suspecting a bureaucratic firewall would prevent him from getting any help through official channels in Canada, Paul used public sources to trace his father and their shared Irish, Scottish, English and North American roots, in some cases through as many as eleven generations. Although his father had died, Paul discovered he had a half-sister and an extended family – into which he has been welcomed with open arms.
This is an inspiring story about how uncovering the truth has opened up a new sense of identity and belonging for the author and for his children and grandchildren. It is also an eloquent argument on behalf of the war children who are not legally entitled to any recognition from the Canadian Government – a call for the situation to be redressed in the name of fundamental human rights.
Available from bookshops, online retailers, or by post from Book Guild Publishing
Contact details
Author
Phone: 0131 663 0084
Email: [email protected]
Publisher
Book Guild Publishing
Pavilion View
19 New Road
Brighton BN1 1UF
Phone: 01273 720900
Email: [email protected] bookguild.co.uk
No More Damned Secrets
Publication date: 28 March 2013
ISBN: 978-184624-825-2