-----Canadian War Children Of World War Two-----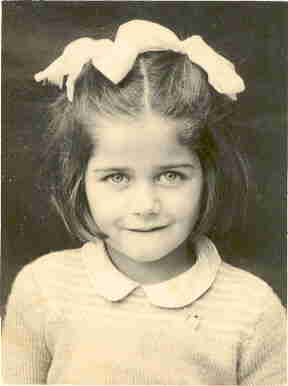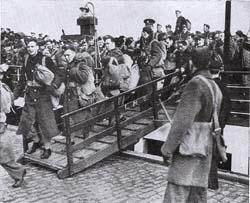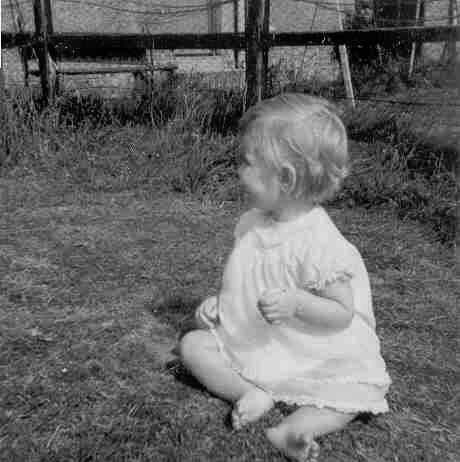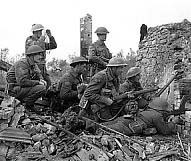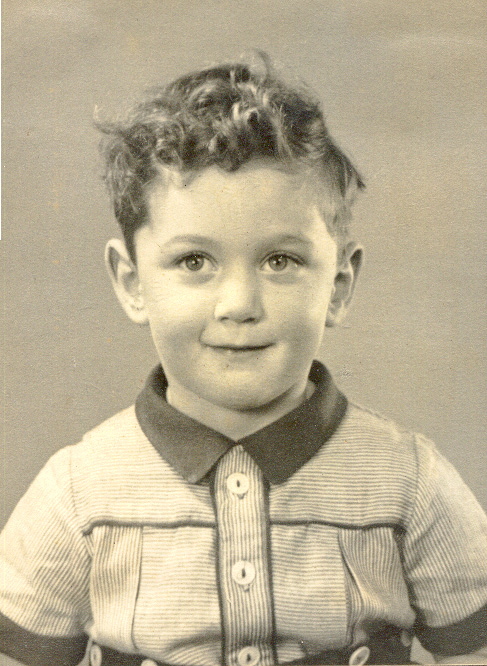 ALBERT BRIELSMAN
Marilyn daughter of Albert Brielsman is looking for a child in the Netherlands, fathered by her father during WW2.
Albert Brielsman was a Tank driver/Mechanic in A Troop, 96 Anti-tank Battery, Royal Canadian Artillery.
Marilyn say's "Dad often spoke of a girl he met in the Netherlands, I do not know her name, but he often spoke of her as if he had somehow regretted something. He would tell me that she road her bike to see him very often and cried when he left.
My Dad is the man to the left in this picture
After his return to Canada, she wrote to him several times over the next three years, but he destroyed the letters without opening them. My mother verifies this. However, the tenacity of the lady makes us believe she might have been pregnant (possibly with a male child). My father passed away in 2002, but he would never tell me that name of this mysterious lady whom I felt he felt remorse - he always cried while he discussed her at the end of his life. As my sisters and brother and I compared notes, we all seemed to somehow think that he might have had a male child. Dad's parents had come to Canada from the Netherlands.
-oOo-
This an extract from the 96th Anti-tank Battery, Royal Canadian Artillery History.
Nov 7 - 8 1944 - Tilburg Orders came to have the 4 CAD move to Tilburg area, were they held the Maas front (50 miles). Relieved British division. Moved through Roosendaall, Breda and Tilburg to brick-yard NE of Tilburg were unit sheltered for night. Watch on Maas Winter Post. Canadians occupied the western portion of the Allied line, from the North Sea to north of Venio, with a bulge around Nijmegen. Two bridges across the Maas (one rail the other road) were the only crossing points in the Allied hands and 4Cad had to keep them from falling into enemy hands. Problem developed over island just off the coast (Kapelsche Veer) island was 9 km by 2 km wide. Germans moved in company-sized outpost thought to be used to train new soldiers, Allies made 3 attempts to capture is, but first two failed. 4Cad called in, engineers built bridge to island and two assaults began - one from the bridge and the other by amphibious means. Battle continued for days, with a few German Paratroopers holding out against an ever-increasing weight. After 5 days of fighting, the island fell into Canadian hands, 54 Canadians killed. Nov 26 - Dec 20 4CAD now became army reserve and were relieved during Nov 23 - 26. Moved into Weeide, but this was short lived as 4CAD moved back to Maas on Dec just as the Germans began to build up on the north side. 96 Battery captured 3 Germans while on patrol. Winter was tough - fuel scarce and foraging expeditions became daily occurrence. Inspection held for regiment by Major-General C. Yolkes. Dec 21 4Cad relieved by Polish, Airborne attack by enemy was feared, so regiment was organized as a mobil force to counter this. Plans made for Christmas celebration. Dec 24 - Jan 8 Regiment moved through Vught, Boxtel, Best, Tilburg to an area 5 miles south of Breda. Move was to counter any attack the Germans might attempt from the north towards Antwerp. Celebrated Christmas here - on Dec 27 Regiment moved into Breda. Jan 1, 1945 24 German planes circled the town. These were the only German planes seen in the last 6 months. On Jan 8 moved back to Maas to resume patrols. Had two regiments, with the other two providing infantry roles (Not sure which role Dad had). Infantry patrols used white overalls. Outpost created west of Kessel, in the brick factory. Island of Alem kept under scrutiny as well, several enemy troops encountered, captured 4 German officers sent into territory to destroy bridges to interrupt the famous 'Maple Leaf' highway. V-1's were numerous and one hit the church at Lith, killing several men of the regiment and 55 civilians. Jan 9 - Feb 22 (Operation Veritable Feb 8 - 21) Several interesting events began in Feb. Saw several 'Dummy' batteries spring up overnight complete with tactile sign (trying to make them look real). Armoured regiments sent out to randomly fire across the Maas, increased Allied air patrols. Germans tool the bait, and flooded the Maas 10 feet in all. Germans arrived (the had taken the bait) and the British struck them from south of Nijmegen.
Marilyn say's " the only other place he was stationed for any length of time was at the end of the war. June 10, 1945 Moved to Lochem, Holland on the Twenete Canal, 96 Battery stayed at Barchem. Dad left the Netherlands in Jan 1946".
If you have any information that could help us find our sibling in the Netherlands,
please contact us via contact us quoting case number 71679